2020 Reginal Study Trip in Kochi
In mid-November, 8 out of 15 KIP Project members visited Kochi city, Susaki city of Kochi prefecture, Matsuyama city of Ehime prefecture, and Shikoku Karst for three days. We interacted with local fishers, members of voluntary organizations for disaster prevention, journalists, and college students. We learned how to promote the area's economy, the problem and its solution of primary industry, and what the local people were thinking of and taking actions against the Nankai Trough earthquake. Under unforeseen circumstances due to the COVID-19 crisis, we did our best to carry out the regional studies. For example, we wore face masks almost all the time and disinfected our hands constantly during our trip. We also conducted self-restraint one week before the trip. Thanks to steady preparation, including such thorough infection prevention measures, this activity was very successful.
In Susaki city, we toured fish farms at Nomi fishing port and had an interview with a couple of fishers engaging in breeding. We asked how the Covid-19 had affected the marine product industry, what kind of problems the local fishery was facing, and what fishers thought of Nankai trough earthquake In Kochi city, members of voluntary organizations showed us around the Shimoji district known as an area "zero meters above sea level," and we learned how the local people are cooperating with each other in order to prevent and ease the damage expected to be caused by the Nankai Trough earthquake. We also interviewed journalists to find out their views on "A Role of Sending the Messages and a Responsibility of communicating with people about Natural Disasters" and discussed their measures of water disaster and its prevention, with the college students. All these experiences greatly helped our research. Through the visit to Kochi Castle and Kochi Castle Museum of History, we learned the geographic features and history of the prefecture, which had gone through so many disasters. Although the building was adjacent to the below-sea-level area, it stood on a safe, high ground, so we strongly felt the difference of geographical features between them. On the final day, we had a chance to visit a part of Ehime prefecture. In Uchiko town, we saw around the museum of Japanese wax which was once produced, supported by the traditional communities. This industrial structure taught us that strong connections between people could support the community in various ways. In Shikoku Karst, we saw magnificent scenery created by limestone. On the other hand, the fact that such a great view derived from the movement of the Nankai Trough earthquake, which people living near the ocean had concerned about. We finally headed for Matsuyama Castle. Like Kochi castle, its solid stone walls and landscape from the main tower located high above the ground demonstrated that a castle had been a place for safety and that steps to avoid natural disasters had been taken for such a long time.
【Shedule】
Nov. 21st Visit to Sakamoto Ryoma Memorial Museum, Nomi fishing harbour in Susaki city
Nov. 22nd Visit to Kochi Castle, Shimoji district, Interview with journalists, Discussion with college students
Nov. 23rd Visit to Shikoku Karst, Uchiko town and Matsuyama Castle
【Susaki City】
In Nomi fishing harbor, fishers showed us around sea bream and farmed amberjack. We rode off to the seashore with fish farms.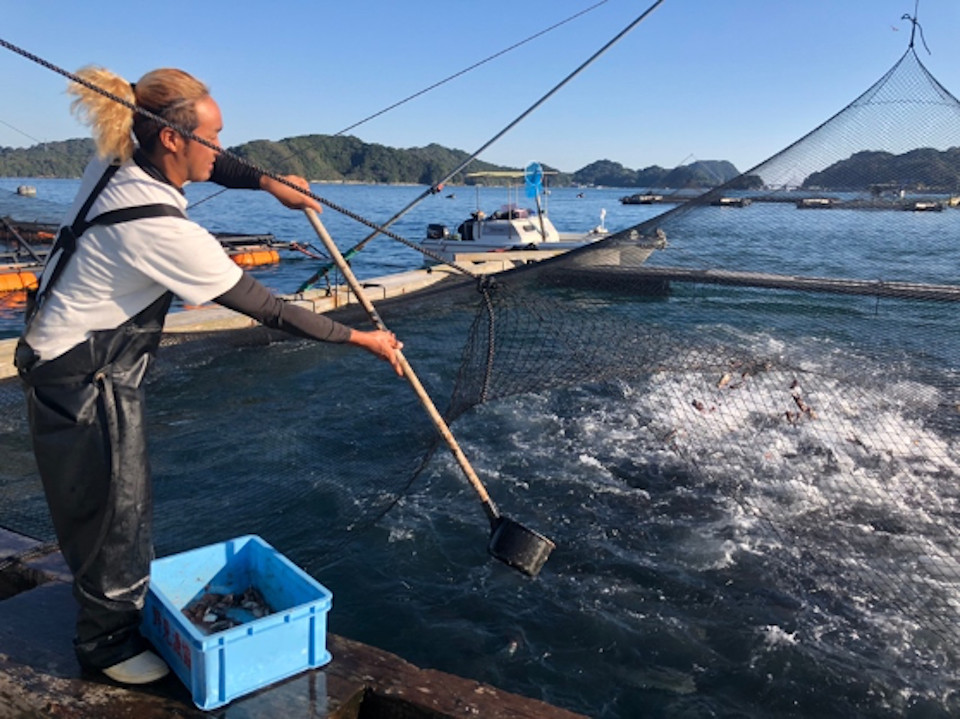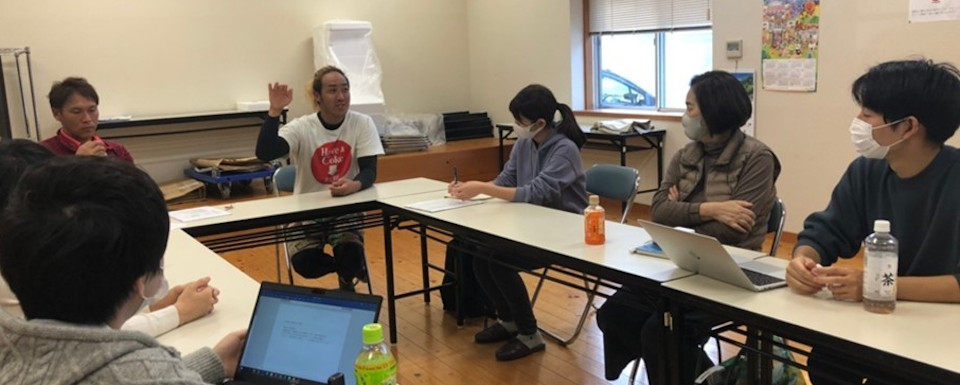 【Tour in Shimoji district】
We walked around the Shimoji district, where the foreshore was transformed into reclaimed land. At present, many people live on the ground zero meters above sea level.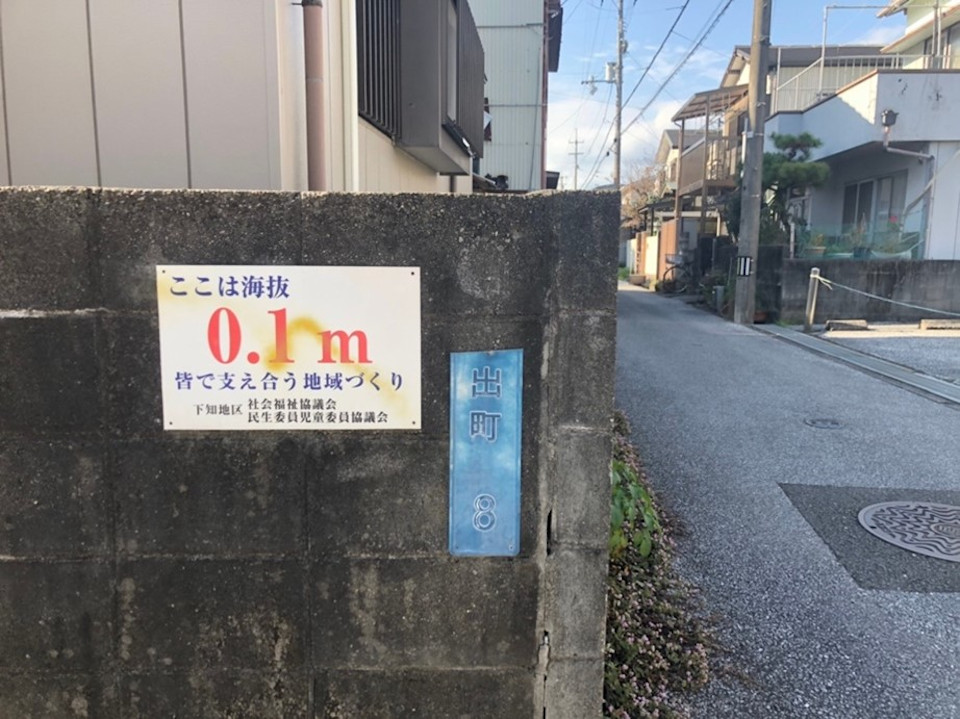 【Community center of Shimoji district】
We learned prevention of the Nankai Trough earthquake, had an interview with journalists, and discussed water disaster and regional revitalization with local college students.

【Shikoku Karst】
Karst landform caused by eroded limestone, which is located between Kochi and Ehime prefecture.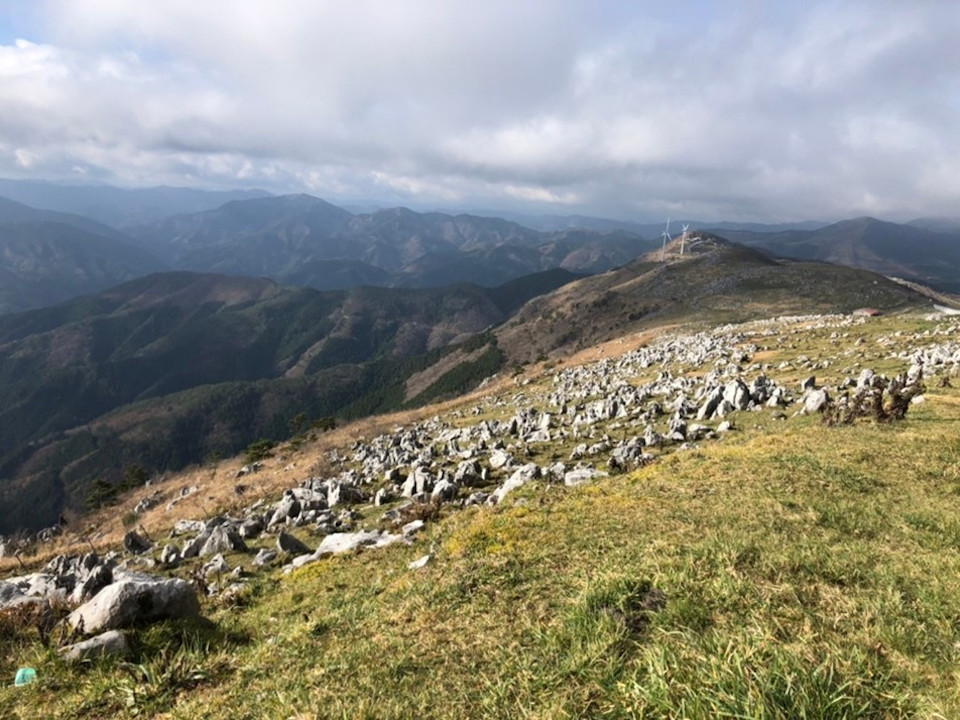 【Uchiko town Uchiko-za theater】
We paid a visit to Uchiko-za theater, where Kabuki plays have been performed until today. Architectural techniques such as "Naraku" and "turning stage," used to build the stage, could be seen even now.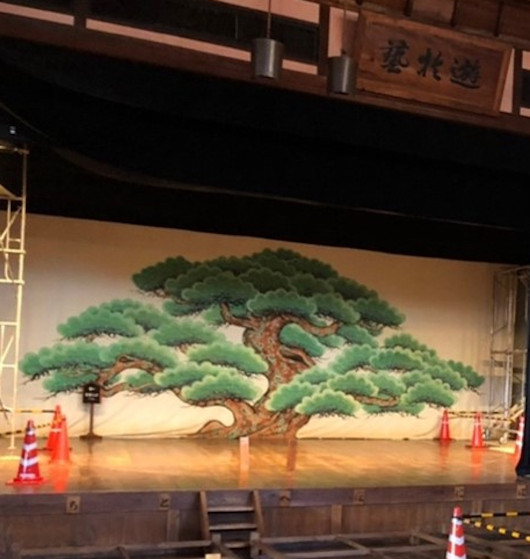 【The Matsuyama Castle】
The Matsuyama Castle stands on a top of a hill where we had to ride on a lift or a cable car. The architecture of the castle which stands on stone walls was significant and attractive.