May.8.2021 KIP Forum "Study and work abroad – Experiences in the US, France, British and China (Japanese economic diplomacy)"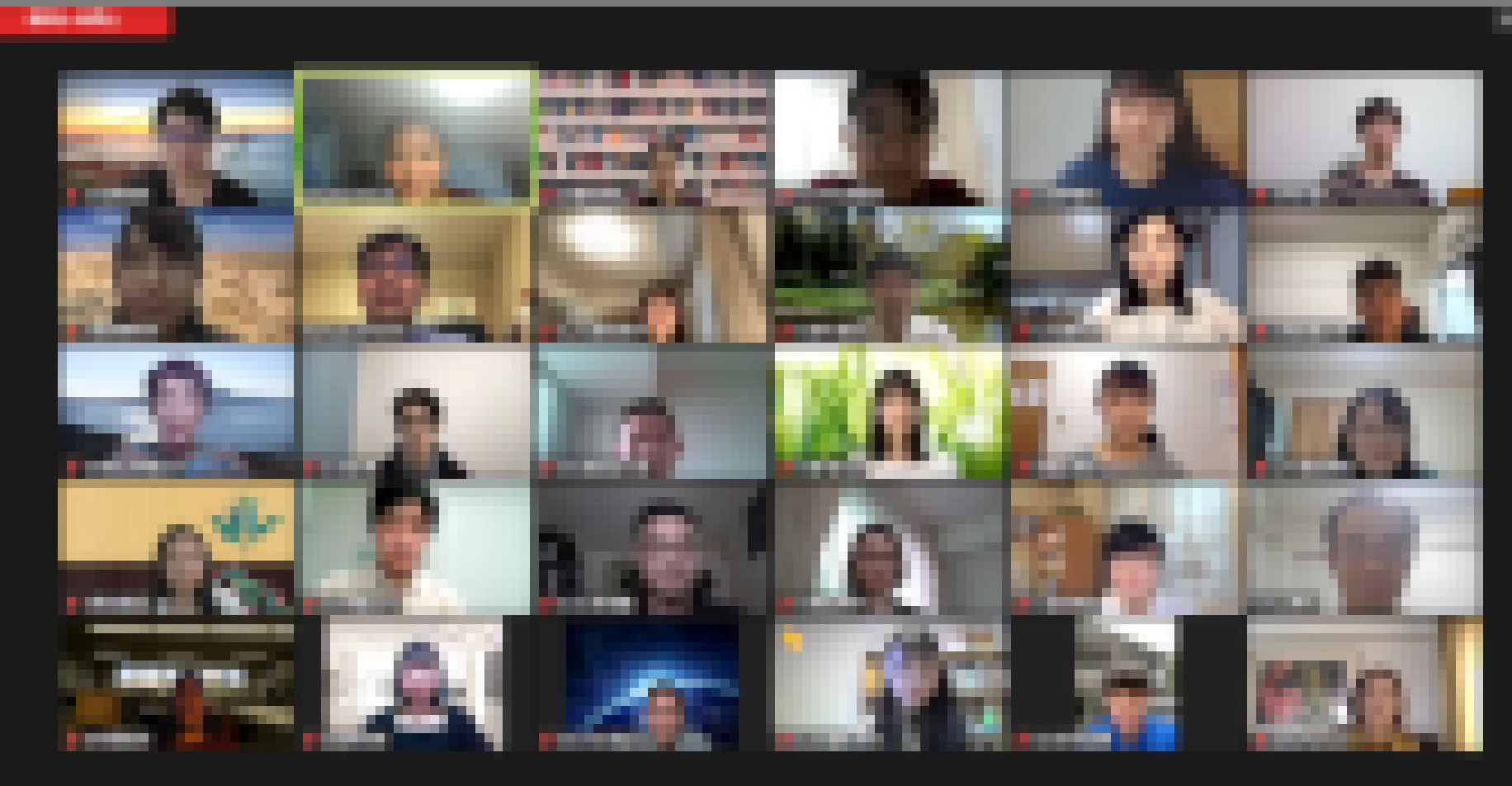 For the May Online Forum, we invited Mr. Shikata, working as a diplomat at Ministry of Foreign Affairs of Japan. He is on the board of KIP directors. He explained to us the importance that Japanese people go abroad for study and jobs, based on his overseas experiences. Following the talk, we discussed the theme of "Do Japanese people have to study or work abroad to enhance Japanese economy sustainably?".
Mr. Noriyuki Shikata
Profile:
Mr. Noriyuki Shikata holds a B.A. in Law from Kyoto University and Master in Public Policy (MPP) from Harvard Kennedy School of Government. Most recently, he was at Harvard conducting research on an emerging U.S. policy toward China and the Indo-Pacific. His other prior positions include: Deputy Director General, Asian and Oceanian Affairs Bureau; Director, Economic Treaties Division, International Legal Affairs Bureau; and Director, Second North America Division, North America Bureau; Envoy Extraordinary and Minister Plenipotentiary, Deputy Chief of Mission, Embassy of Japan in China. Mr. Shikata has also been a Visiting Professor at Kyoto University's Graduate School of Law/Public Policy. He is currently Assistant Minister / Director-General of Economic Affairs Bureau, The Ministry of Foreign Affairs.
【Presentation】
Mr. Shikata explained to us the importance that Japanese people go abroad, based on his career as a diplomat. Mr. Shikata learned the importance of international communication through his stay in the US during his high school and volunteer activities at the university. These international experiences pushed Mr. Shikata to become a diplomat. After his work in Eastern Asia, Mr. Shikata studied American history at Harvard Kennedy School. He introduced the concept of Japanese Heterogeneity when he explained his job related to Japan-US Trade Friction. He showed us how he had established his career through the British, the US, Middle East, and Japan. At the end of his lecture, Mr. Shikata talked about the merits and demerits of studying abroad. Mr. Shikata gave us a question about what we can find out through overseas experiences while we have online communication tools.
【Q&A session】
Mr. Shikata presented his opinion on the merits of studying abroad in detail. Mr. Shikata told us how important it is to interact with various values and learn to have discussions in international fields. Also, he explained the issues of international affairs related to his talk, represented by global trade issues.
【Group Discussion&Ground Discussion】
In the latter half of the forum, we had a group discussion on the theme "Do Japanese people have to study or work abroad to enhance the sustainability of the Japanese economy?". Many participants agreed that study abroad is indispensable to train individuals from the viewpoint of human resource development. On the other hand, there was also an opinion that overseas experiences are not necessarily mandatory because it is merely one of the tools for education. Many people agreed that we should clarify the objectives to go abroad for study or jobs, making the stay fruitful. Of course, we have various options to work domestically, but it is also an advantage that we can find out the features of our country and ourselves by going out of our home country. As well as the merit of study abroad, we discussed the importance of establishing social systems that allow people to contribute to the Japanese economy after their study abroad experiences.
【What I thought through the Forum】
Overall, Mr. Shikata encouraged us that study abroad is one of the best investments for ourselves in the long run. If more and more Japanese people study abroad, we can gain competitiveness of Japanese economy in this international society. We would like to sincerely appreciate Mr. Shikata's kindness in taking time out of his busy schedule to give a powerful message to KIP members.
(Ryotaro Okabe, Tokyo Institute of Technology, Bioengineering, Master 2nd year)