April.18.2020 KIP Forum "Think About COVID-19 and Its Relevant Issues"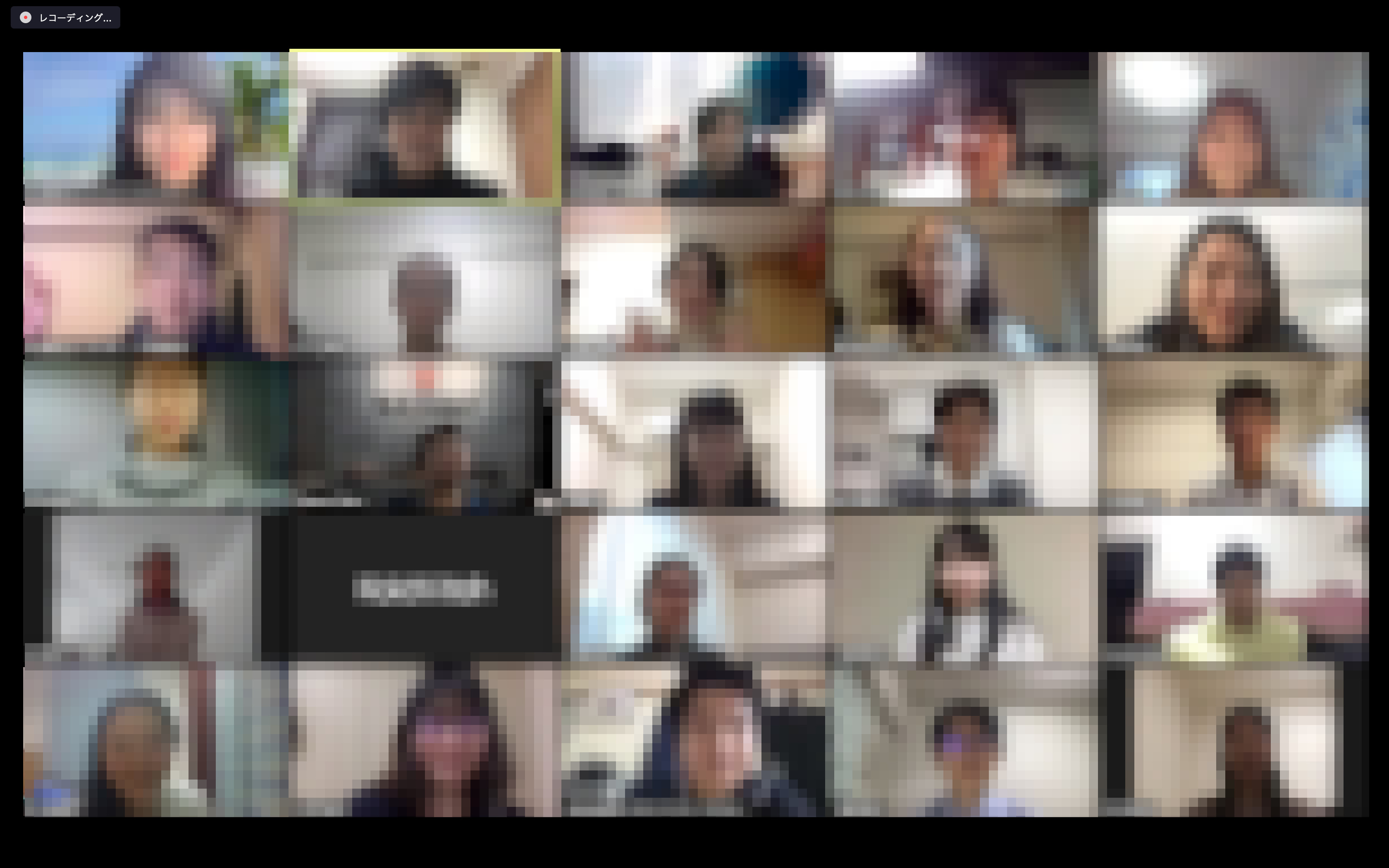 April forum constituted of following three parts.
First: Voices from overseas
Second: Group discussion (A: distance education, B: risk communication, C: public health and policy)
Third: Grand discussion
In this paper, we will introduce the summery our opinion from group discussion of second part, which was held by each facilitator in their way.
Group A
"Can traditional courses be replaced with online classes?"
Conclusion
Yes, it could be. However, it is impossible to completely replace the conventional courses by online education. This is because with replacing offline classes for online classes, some negative aspects would arise, and those points were so critical that we should not ignore them. Therefore, it is essential that universities apply the attractive features of online and face-to-face classes and compensate their flip sides.
Group B
"What ideal risk communication is like?"
Transmission of information from leaders
Stirring up a sense of crisis
By sharing opinions from medical practitioners, leaders will be able to convey a sense of impression. Leaders should execute this process immediately to make people realize the critical situation and see the reality the society has, which leads to creating a sense of safety afterwards.
Giving a sense of safety
A Leader should sometimes rely on a person admired by the nation.
Operating the methods of A and B correctly according to stress and mental situation of citizens is required. In addition to this point, in an extraordinary situation, leaders must show a similar experience in the past and indicate proper behavior to their citizens. Coupled with the points above, leaders should succeed in making people realize that the problem is up to them.
Roles of citizens in risk communication
It is important for all of us to think ourselves as we are potentially one of the originators of information.
When it comes to a sensitive problem, we always have to make sure where the source of information is and have to develop media literacy to choose correct information from all we gain.
What we can try, for instance, to gain correct information is to discuss certain news with people surrounding us. The "discussion" does not have to be high level, but it can be just an easy chat. This action will be likely to eliminate fake news at least from you and the person you talked with. After the discussion process, we can use our social network services to share and notify the true information.
Another important thing to remember is that the foresight of people towards problems like COVID-19 must be long-termed. Keeping this in mind, we all have to decide our behavior and action.
Group C
"What do we request for local politician as a young group?"
Group C1
Who: Those who have some troubles.
Owner and employee of restaurant
Those who work and at the same time raise their children
Those who are anxious about discard due to their age and COVID-19
Those who have job related to arts
Social worker like care givers
Those who try to get or change job
What:
Short term: Sharing the situation and future policy clearly, listening to raw opinions and getting empathy. (∵Mayor of the City of New York)
Long term: Active action toward some problems which unravel due to COVID-19 such as DV, racial discrimination and online work. Young people can tackle with those things like thinking how to prevent DV and using pre-paying system.
Group C2
Recheck the medical system
Online medical treatment is expensive, because the government don't pay anything for hospital.
To educational institutions
a. Don't take up chance from young people. For example, universities shouldn't cancel study abroad program and students can continue to get scholarship there.
b. Keep international cooperation in order to accept Japanese students
Rethink the timing of entrance and graduation
(KIP Committee)