December.06.2019 KIP Forum "The truly important things about Working" (cont.)
Mr. Yoichi Furuno, Chief Director of Institute for Organizational Behavior Research, Recruit Management Solutions Co., Ltd.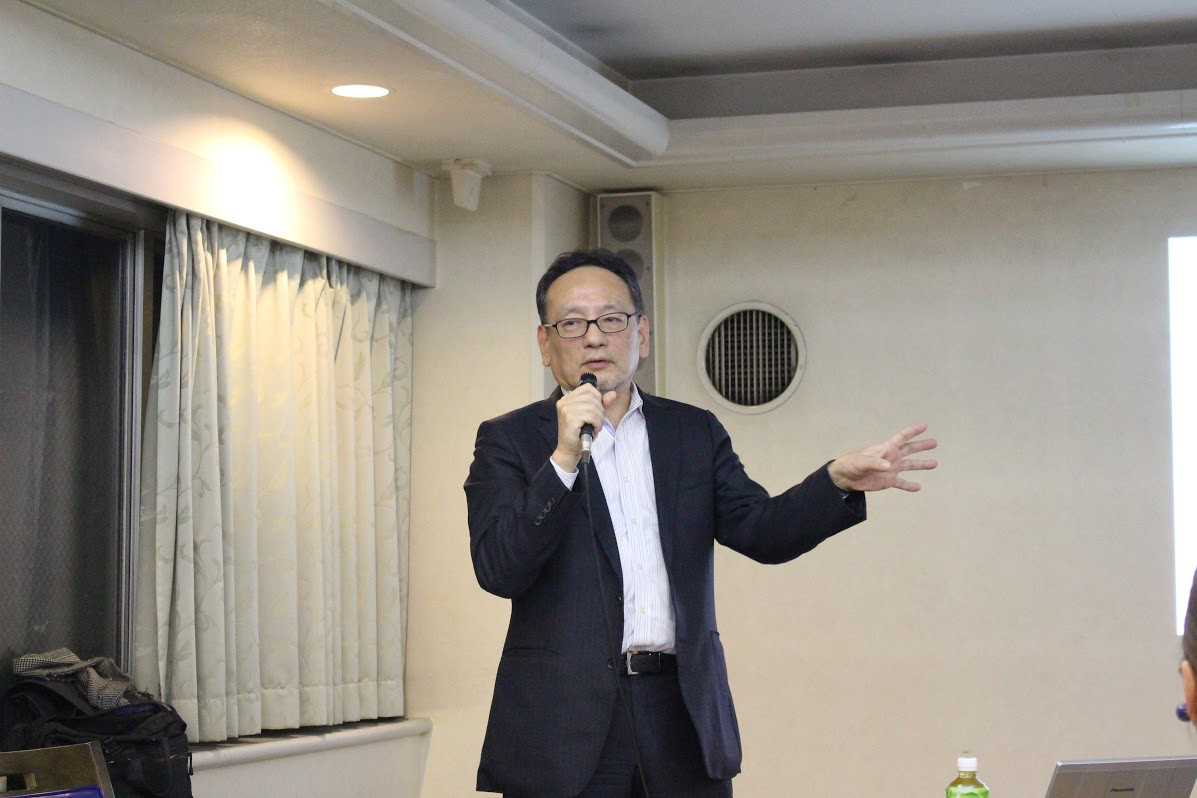 November forum was held on December 6, inviting Mr. Yoichi Furuno, who is engaged in career development business at Recruit Management Solutions Co., Ltd. This forum is a continuation of the previous one, and this time he talked about ways to find a calling, methods for making work environment more comfortable and what the ideal job is. Our discussion covered various different topics based on his lecture such as how to find an ideal marriage partner, purposes of working under different types of occupation and the relationship between career and education.
Mr.Yoichi Furuno: He joined Recruit Co., Ltd. in 1987 after graduation from the Faculty of Engineering, the University of Tokyo. He obtained an MBA at University of Southern California Marshall School of Business. Mr. Furuno assumed his present post as Chief Director, Institute for Organizational Behavior Research, Recruit Management Solutions Co., Ltd in 2009.
Speech summary
First, Mr. Furuno summarized his previous lecture, and showed three different ways to view work: "job", "career" and "calling". In this context, "job" means selling own time and getting money, which is a negative approach to work, "career" means a way to gain fame, and "calling" means the best work. According to Mr. Furuno, about half of people can find their calling and the ratio of people finding it increases with age. He asked us how many boyfirends/girlfriends we should be dating in order to find the best marriage partner, and based on this discussion he suggested that we should do three different fascinating jobs in our twenties.
Second, he pointed out that the workplace should be cozy, such as a place where we play an important role in our work and we are accepted by other colleagues. In addition, he suggested us to make our mind toward work active. In particular, we have to take the initiative at work with changing our task itself, reviewing the relationship with colleagues and adding another meaning to work. He insisted that it was important to enhance our skills through work rather than just doing assigned tasks. We learn many things from our experience through work, and we reflect on ourselves through the experience. He said that indeed such reflection was important because it enabled us to review our past and to get some suggestions for next time, that but we should not be fixated on the negative aspects. In his conclusion, if we enjoy the job, which is significant for us and our society, we can call it the best job, calling. Furthermore he proposed that we should become a worker with whom colleagues want to work, and that we should sympathize with situation of others.
In our discussion, first we talked about the best way to find the best marriage partner. Some said the number was not important if we could find a good partner but others said it was impossible to judge whether he/she was best without comparison of boyfriends/girlfrieds. Second discussion was carried out based on the first part of lecture of Mr. Furuno, and a participant raised a question whether we should experience different types of occupations while we are young or we should move to other workplaces with having the same specialty. Some members argued that it was important to have a specialty in order to win against foreign rivals, but Mr. Furuno pointed out that the number of workers who experienced several types of occupations increased even in the U.S., and other members said that we should have time to find a specialty suitable for us. Our discussion was developed to the topic regarding the relationship between career and education. Children have to decide their career even if they are young in some European countries though students can obtain broad knowledge via liberal arts education in the U.S. The Japanese system of education is the middle of these types of education and there were various opinions about what the relationship should be in our discussion.
(Ryo Taguchi, second-year master's student, Graduate School of Engineering, University of Tokyo)