Nov.27.2018 KIP Forum "What I learned from Rockefeller 5th generation - Family company saves Japan (rural area)" By Mr. Yutaka Aiyama, Representative of Nagatacho Family Office , Representative Director of NPO Japan Family Office Association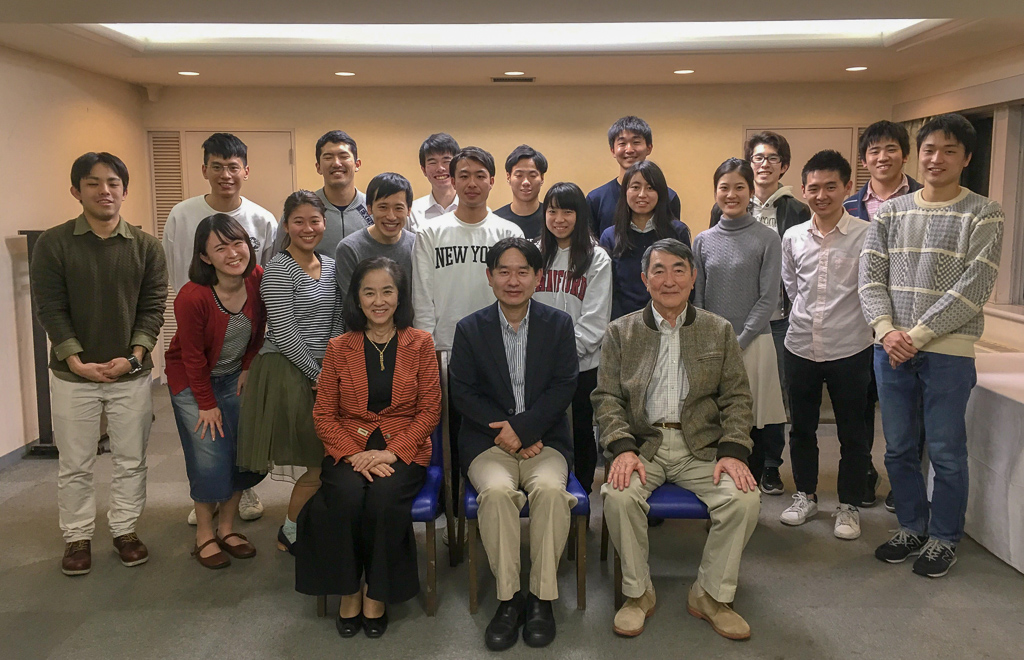 Mr. Yutaka Aiyama: After graduating from Keio University, He got a job at Japan Federation of Economic Organizations. From Federation of Economic Organizations, he went to Yale University Economics Graduate School (master's degree) and Harvard University Political Science Graduate (Master's degree). In the autumn of 2002 he experienced Harvard researcher (financial major), then retired from Japan Federation of Economic Organizations. Established his own company in January 2003, it reaches present.
In the lecture by the speaker, first of all, he talked about the difference between the image of family business in Japan and the West, and its reason. In Japan, when thinking of family business, many people have negative impressions, but in Europe and the United States people rather think that they cannot earn the trust of customers unless they do family business. There are opposite values between Japan and the West. For this reason, Mr. Aiyama explained that Japanese have some kind of jealousy against the family business. On the other hand, westerners think that they can be rich although they also have the jealousy. This is why there is a difference.
Next, Mr. Aiyama mentioned the strength of family business based on research studies in the US. Even in Japan with a negative impression about family businesses, 97% of all the companies and more than 30% of listed companies do family businesses. About the strengths of family business, Mr. Aiyama pointed out four elements: (1) management based on long-term perspectives, (2) rapid decision-making by strong leadership from the top, (3) clear responsibility for management, and (4) easiness to succeed the founder's management philosophy.
Finally, Mr. Aiyama talked about Japanese rural areas and family companies. Nearly 100% of the medium and small-sized businesses in rural areas in Japan are family businesses. If the circumstances in which family businesses cannot do business with confidence prolong, it will be difficult for them to survive as a company.
In the second half of the forum, based on the lecture, we discussed with the theme "If you are going to work in the automobile industry, which company do you choose Toyota of the family business or Nissan of the non-family business?" After considering the strengths and weaknesses of family companies and non-family companies again, the students had active discussions on which company they would like to go.
I thought that this forum was a wonderful forum because the theme was "family business" and I had never thought about this theme deeply. I want to make use of what I learned for thinking about our society and the place of employment. Finally, I would like to thank Mr. Aiyama for taking his time for us, we really appreciate it.
(Shunya Watanabe, Keio University, Faculty of Business and Commerce)