Oct.4.2018 KIP Alumni talk "Experience and Business Views Acquired through Investment of Venture Enterprises in Southeast Asia" By Mr. Hirota Ryusuke, a member of KIP Alumni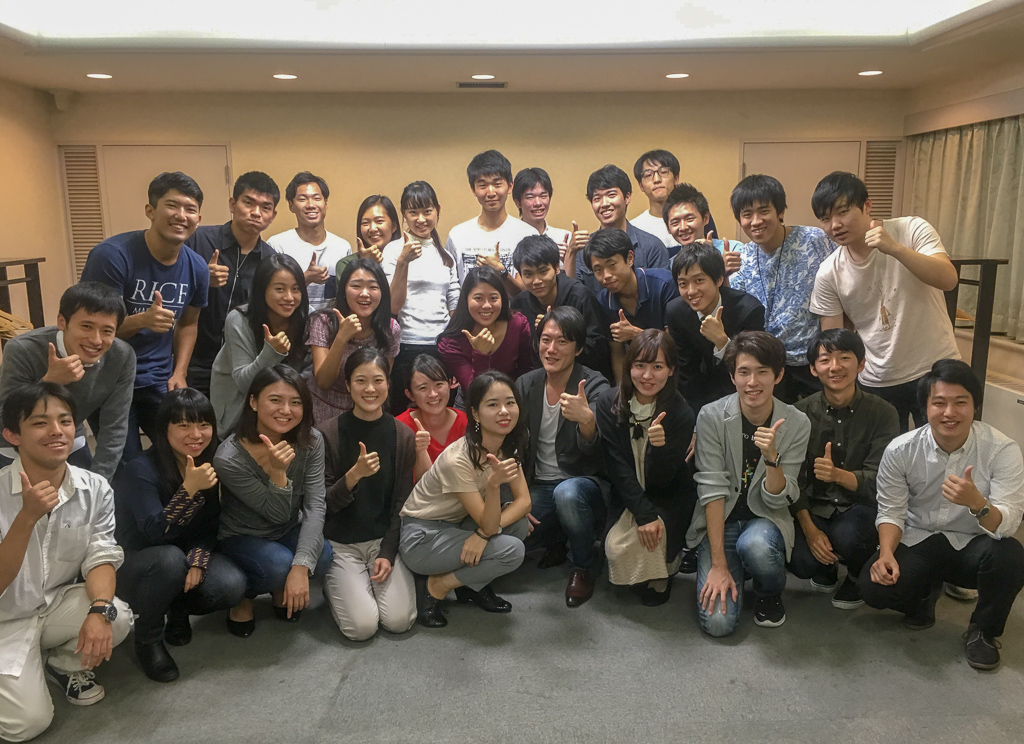 Mr. Hirota: After graduating from Keio University, he joined Mitsubishi Corporation in 2009. After having been in charge of interest rate, foreign exchange, equity trading, and financing support and investment in Southeast Asia, he joined Spiral Ventures Pte. Ltd. in 2015. Currently he is in charge of deal sourcing and growth of portfolio in Singapore, Vietnam, Malaysia, and Philippines as Principal.
In the first half, Mr. Hirota firstly gave us examples of various services that became familiar in recent years, explained what startup and Venture Capital are, and the mechanism of its investment. Unlike traditional small-scale business, startup, which draw a rapid growth trajectory, need funds to support its growth. It is VC to do investment, support, and surveillance for them. VC is a business that finds a company which is capable of turning into surplus with a probability of success of about 7% and monetizes them by selling stocks.
Secondly, he told that the Southeast Asian economy is expected to grow rapidly with a drastic increase in population. He mentioned that mobile devises are widely used, and the size of startup investment is more than in Japan. Among the examples of the unicorn companies and exits, there were companies grew up with online services, transportation network services suitable for Southeast Asia. Examples of deployment of Japanese Start-ups were also seen. Meanwhile, it was suggested that there are many points to be noticed in Southeast Asian economies, such as undeveloped financial infrastructure, communications and logistics networks, differences in business customs and culture, political risks and so on.
Finally, based on the example of the capitalist's career, he presented some examples of what kind of career we should follow as new graduates. Mr. Hirota jumped into the VC industry after he was sent to a finance subsidiary in Singapore from Mitsubishi Corporation, taken by the region's incredible economic growth and entrepreneurial dynamism. He told that it is important to acquire own strengths and not to regret own choices.
In the second half, we had a discussion, "What kind of Japanese business is with high value in the Southeast Asia market? And which is better, Japan or Singapore for the business to grow?" Business in various fields such as nursing care, health care, logistics, cyber security, and education came up and many opinions came out that it is better to place a base in Singapore and work closely with Southeast Asia to develop business. Mr. Hirota said it is important to have thoughts to change in the place where you are by getting hints from familiar troubles and success stories of various markets.
In Japan, various services of startups have become familiar and there has been a growing interest in startups for employment. It was not only a valuable opportunity to get more understanding of the structure of startups but to think about career paths. Finally, we would like to thank Mr. Hirota for taking time for us.
(Itaru Ota, Keio University, Faculty of Economics)