2015 KIP project "A study of 'The Current States and Issues of Local Districts' by university students"
As one of its activities, KIP visits various places in Japan to discuss all kinds of issues with students there. KIP also expands its range to other countries in order to communicate with students from different cultural backgrounds about domestic issues in a more international prospective. At the end of the project KIP holds a symposium and make a publication to share what the members have found from those interactions in various places. This year, KIP started its project, a study of "The current states and issues of local districts" on May 2014 explained in Part 1 and going to the U.S. as its final destination on February 2015 explained in Part 2.
Click Here for Part 1
Click Here for Part 2

Part 1 Report on KIP visiting local districts in 2014
This project is strongly based on KIP's principle, which is to nurture global members with knowledge of their own country. In this project, KIP members learn about the current situations of the local districts in Japan and seriously think about what they, as students, can do to revitalize the areas for the sake of the country. Since students are in charge of everything such as planning, negotiating with the concerned people, operating and so on, it cultivates independence, leadership, and the ability to put things into action in students.
Here are the reports of each visit in 2014.
Gokase visit (Miyazaki Prefecture)
Minami-Sanriku visit (Miyagi Prefecture)
Minami-Uonuma visit (Niigata Prefecture)
Nakatsugawa visit (Gifu Prefecture)

■Gokase visit (Miyazaki Prefecture)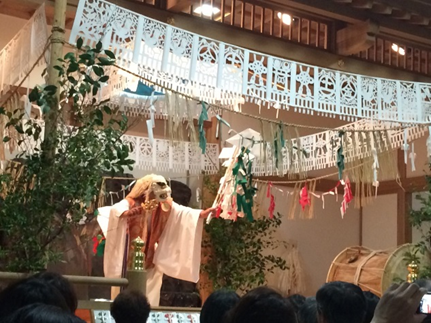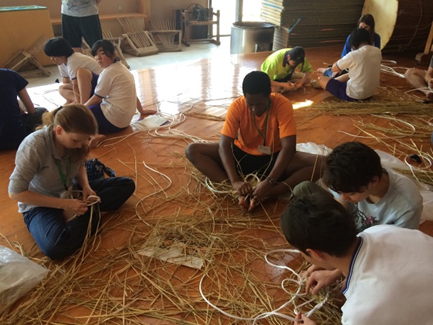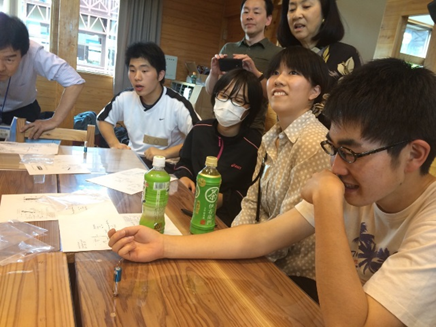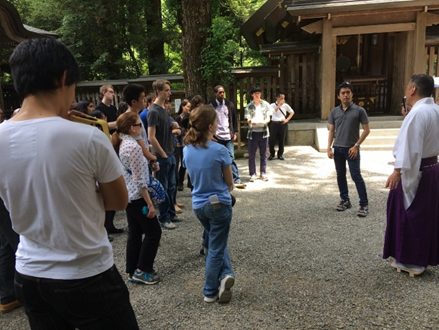 ■Minami-Sanriku visit (Miyagi Prefecture)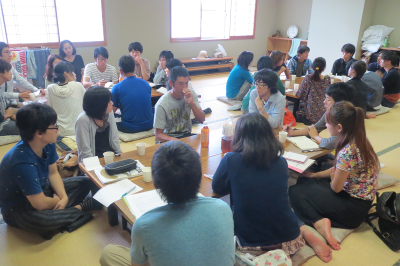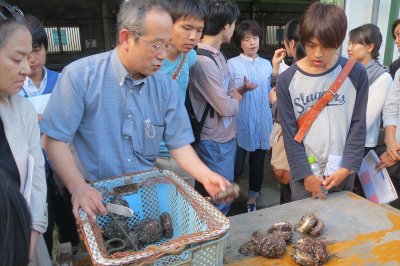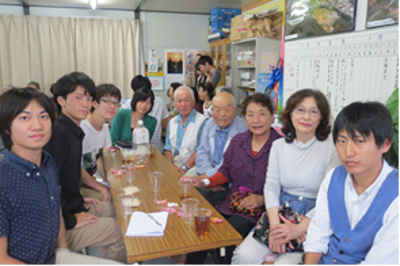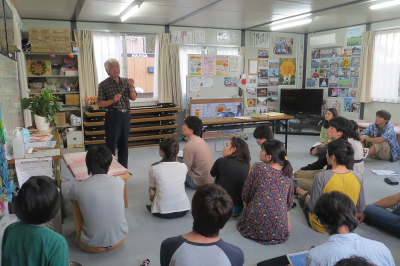 ■Minami-Uonuma visit (Niigata Prefecture)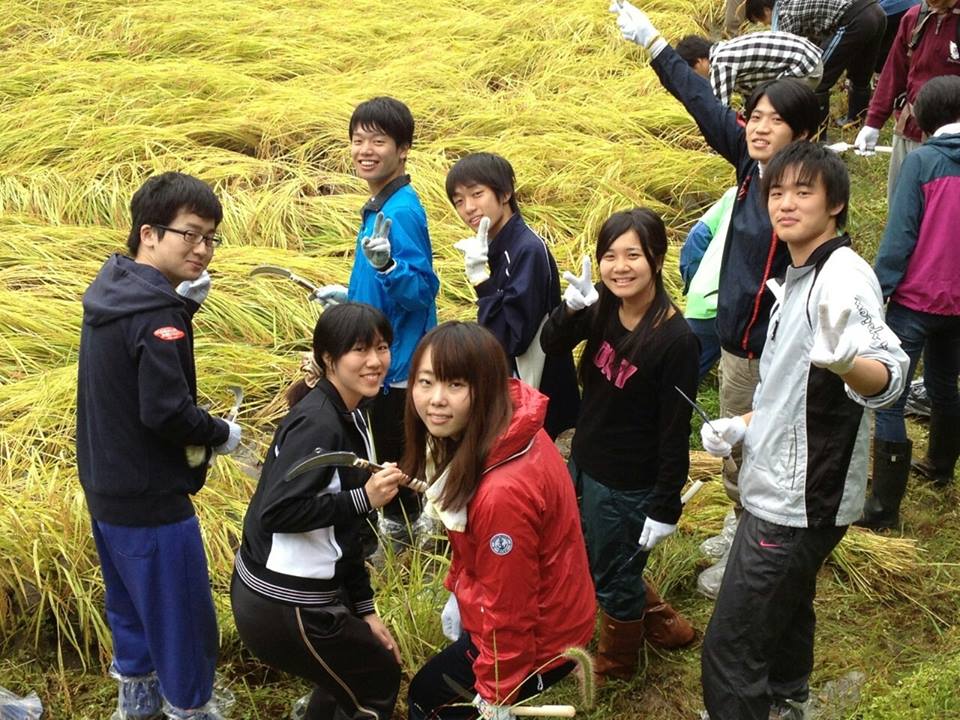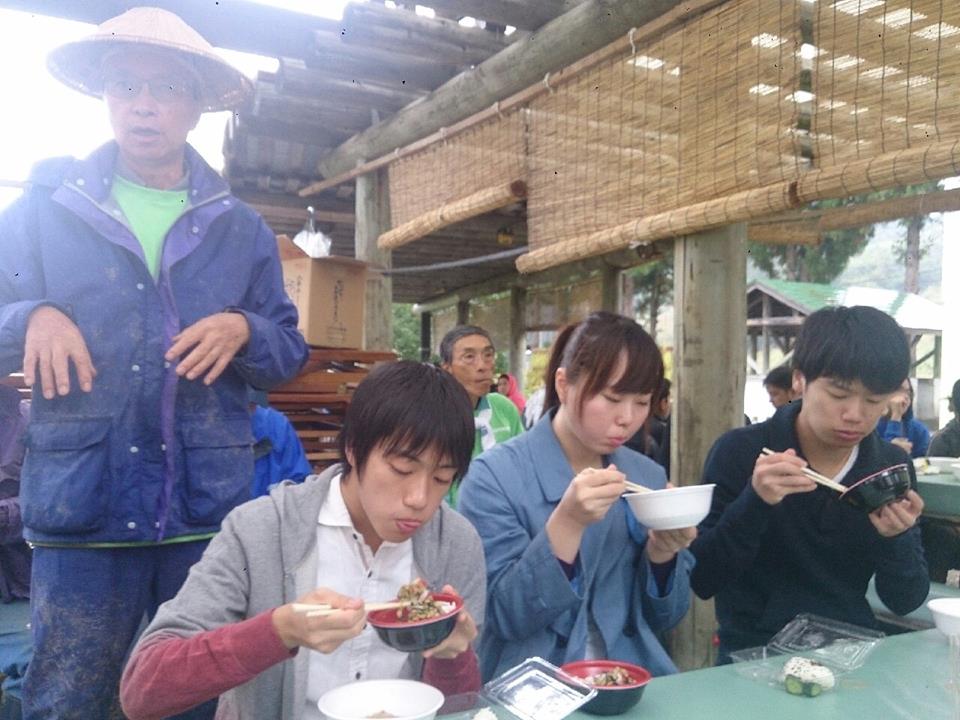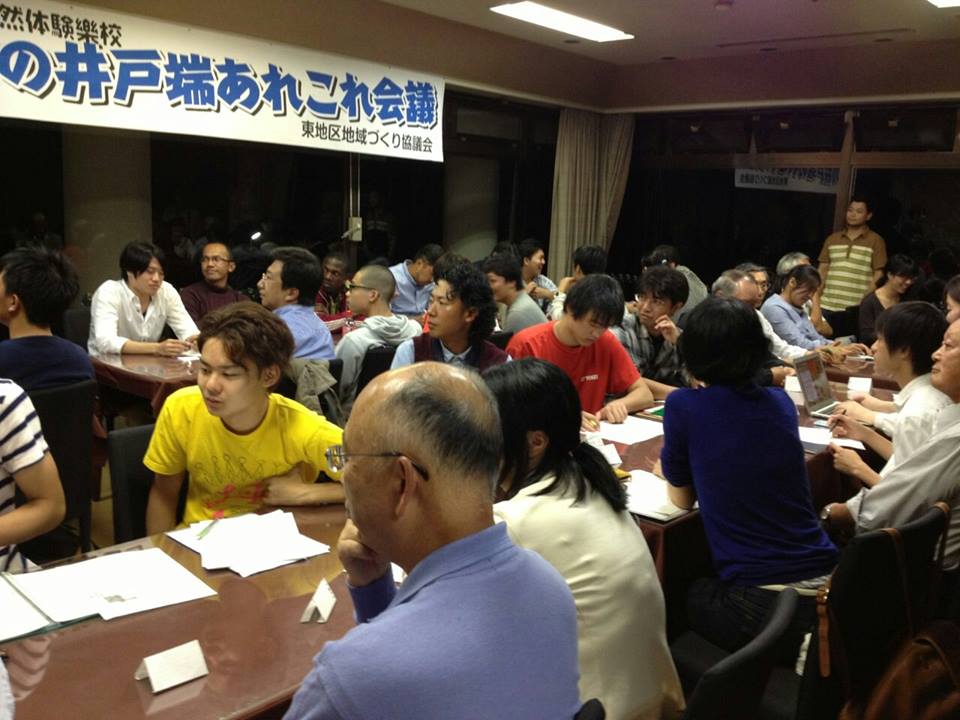 ■Nakatsugawa visit (Gifu Prefecture)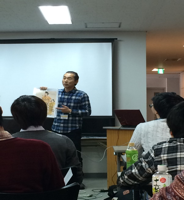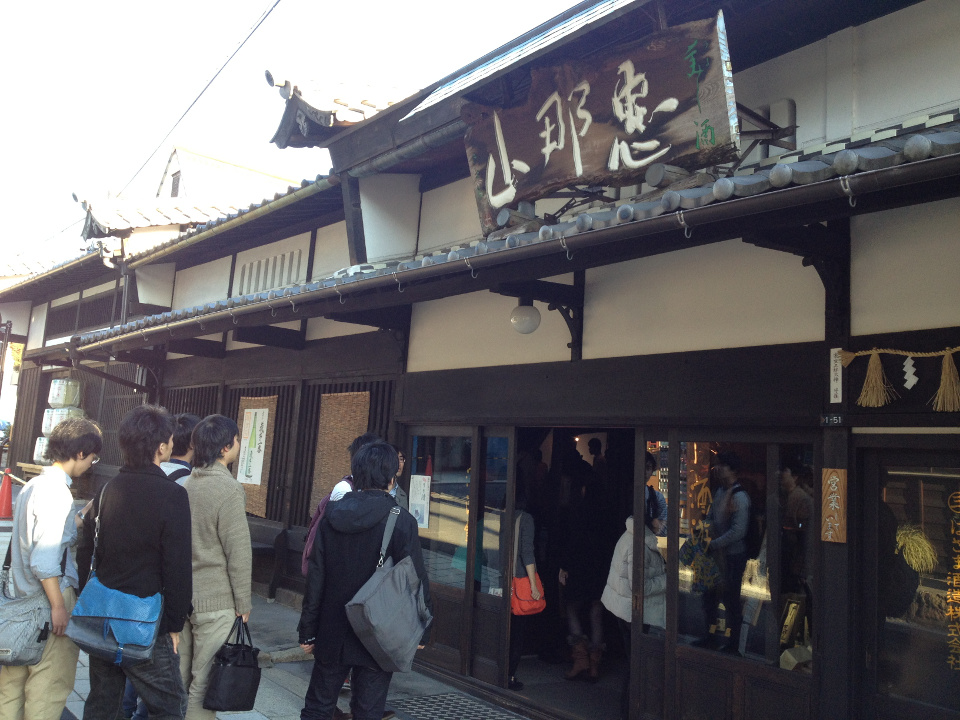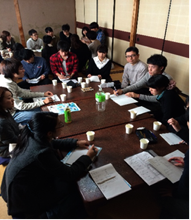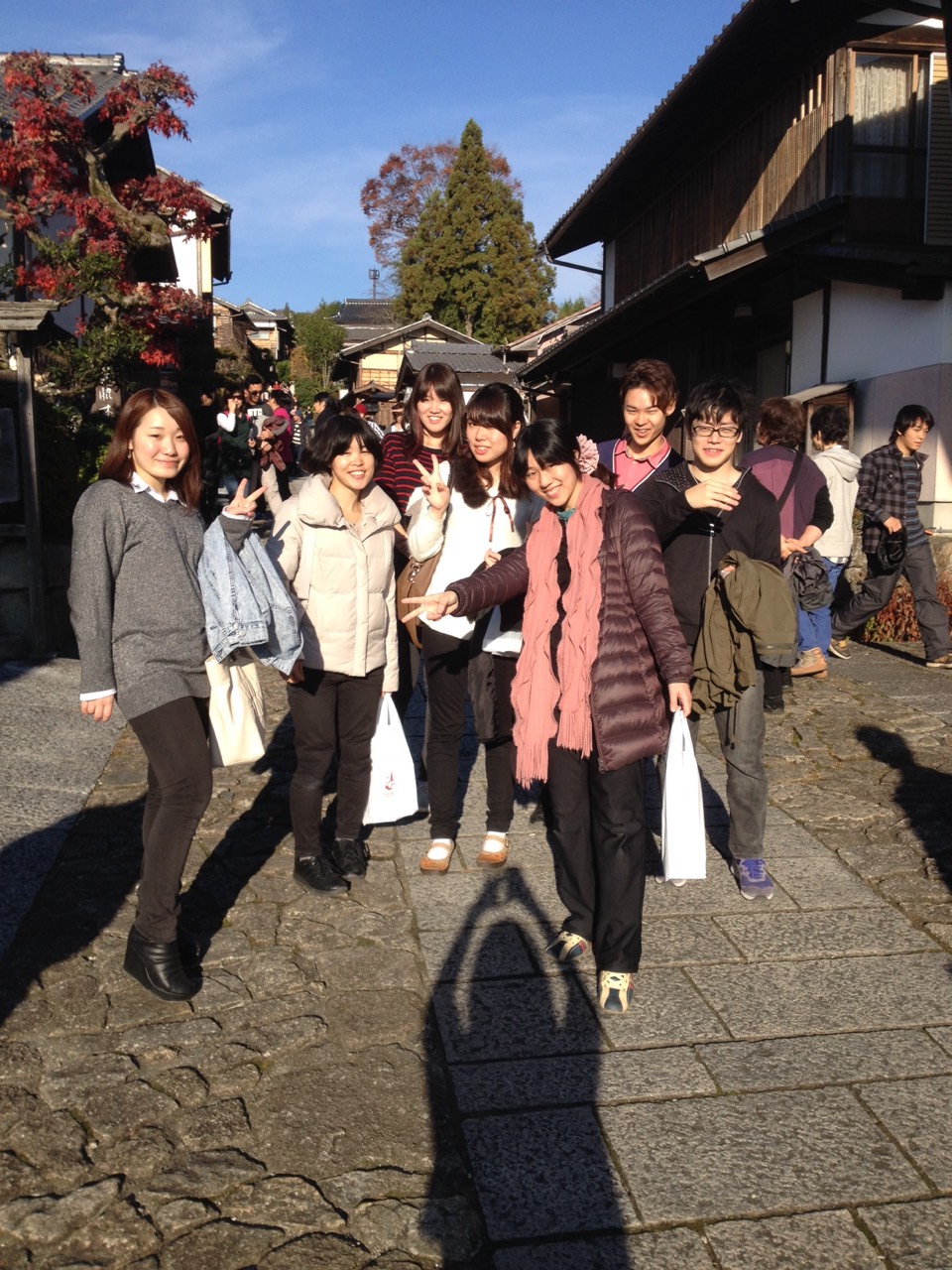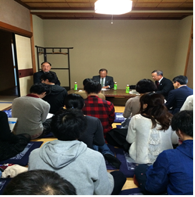 Part 2 Report on preparation and plans for the visit to the U.S. in 2015
Project, a study of "The current state and issues of local distracts" by university students, have started in October with 19 members in total. There are 14 members comprising students from open recruitment and existing KIP members who are going to the U.S. and other project members who are in charge of the publication and the symposium.
■Discussion topic candidates
As mentioned above, project members will think about what revitalization of local districts is through visiting the areas. From what they have learned they came up with two topics to discuss with students studying in the U.S.
At the universities KIP is visiting, the members are going to do a presentation on their research and the discussion topics to students in the U.S. so on the 23rd of December, KIP held an event of midterm report at Tokyo Sanuki Club. Members who are going to the U.S. did a presentation on their research, what the discussion topics are and why.
So far KIP is going to discuss the following topics: 1. Should Japan and the U.S. increase the number of foreign workers? (provisional) 2. Is the high-speed rail necessary for Houston to boost its economy? (provisional)
As one of the activities of the project, KIP conducted a survey to 1000 students in order to define regional revitalization. The result showed that regional revitalization is achieved when the regions have lots of lively residents and active economy. KIP thinks answers from 1000 students are credible enough to count them as proper data. In addition, KIP found out by visiting local districts that those places area facing a serious decline of population. From these two activities KIP decided to focus on increasing labor population and transportation that would bring workforces to the areas.
■Activities and Places KIP will visit in the U.S.
This year, 14 members in total raging from freshmen to post graduates are visiting 7 different universities to discuss with students in the U.S. They are also very fortunate enough to be given lectures by professors and interview companies that seem appealing to them for the project.
【Contents】
Lectures by eminent professors, joining classes, campus tour, discussions, social gathering, interacting with students who are in Japan club or organizations similar to that, interviewing companies, visiting official residence of consular office, and visiting museums or monuments etc.
【Schedule】
| | |
| --- | --- |
| 2/18 | Departure / Arriving at George Bush Intercontinental Airport (Houston) |
| 2/19-21 | University of St. Thomas (Houston) |
| 2/22-25 | Rice University (Houston) |
| 2/26-3/1 | Yale University (Hew Heaven) |
| 3/2 | Harvard University (Boston) |
| 3/3 | Massachusetts Institute of Technology (Boston) |
| 3/4 | Tufts (Boston) |
| 3/5 | Company visits (Boston) |
| 3/6 | Flying from Boston to San Francisco |
| 3/7 | Napa Valley |
| 3/8 | San Francisco sightseeing |
| 3/9 | Company or NPO visits / Stanford University (San Francisco/ Palo Alto) |
| 3/10 | Departing San Francisco |
| 3/11 | Arriving at Narita Airport (Tokyo) |
At each university KIP members will be given a campus tour. Where the members can see around must be just a part of the vast campus but it should be a great opportunity for Japanese students. Moreover the students will interact with students studying in the U.S. through discussions and social gatherings. We hope they can gain very interesting insights and different perspectives from those interactions.