November.20.2021 KIP Forum "The Value of the Sky ~the Economic Impacts of Air Flights~"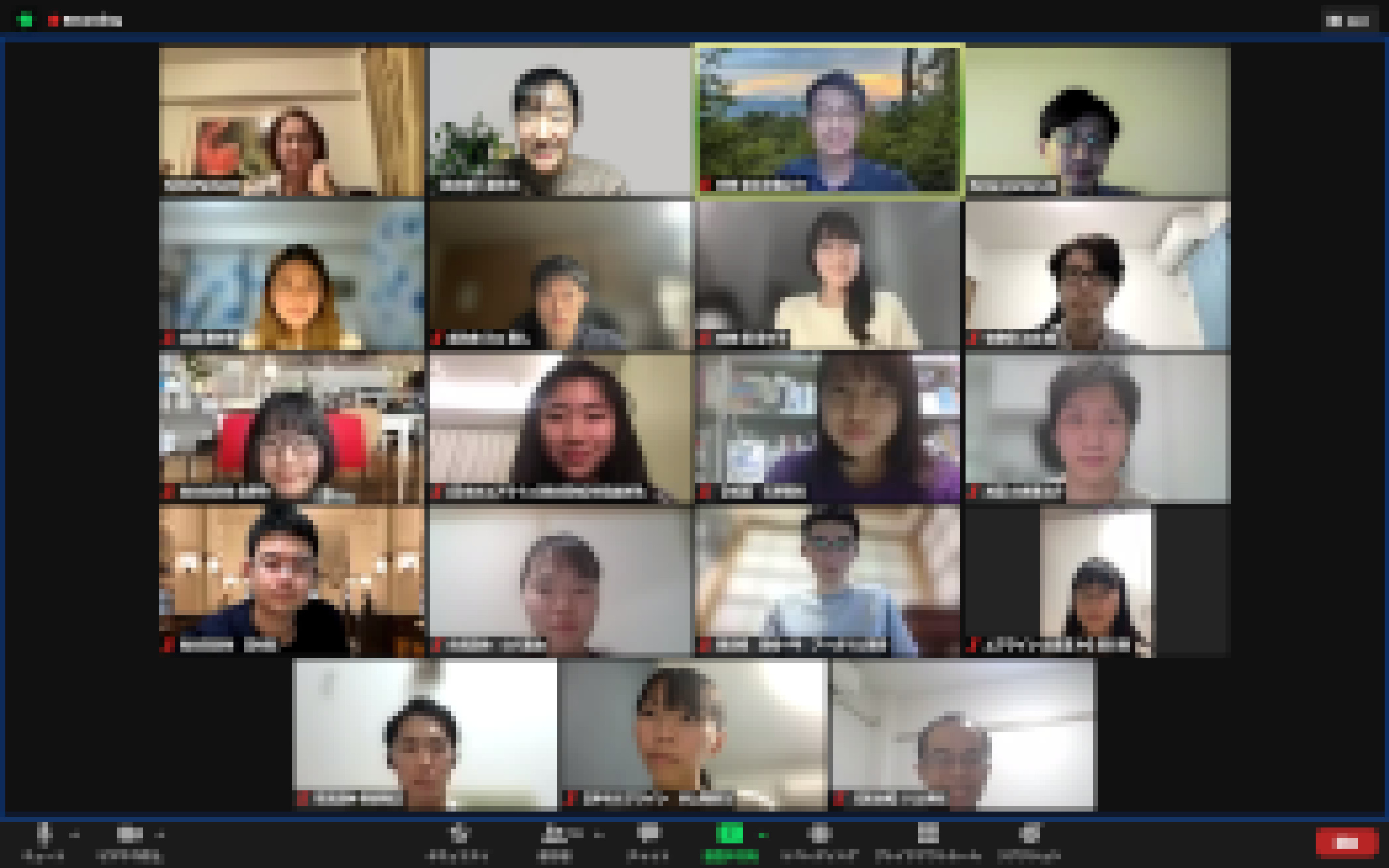 Mr. Sang Young Lee
Profile:
After graduating from the University of Tokyo's Faculty of Economics in 2014, he joined Mitsubishi Corporation, where he worked in the Finance Department. In 2016, he moved to BCG, where he was involved in developing company-wide and marketing strategies for clients in the manufacturing, financial, and consumer entertainment industries. Currently, he is working as a business development manager at a startup in the energy industry and a startup in the aviation industry.
【Speech and Q&A】
As an introduction, Mr. Lee showed us some international statistics on the number or size of air flights conducted over the world. They were important and insightful in the sense that for many of those who are not so familiar with the aviation industry, the data did not necessarily trace our first assumptions. For example, the annual number of users of one airport is proportional not to the population of the country the airport is located but to its economic size. Haneda International Airport in Japan, therefore, is the fifth largest in the world, with more than 85 million people as users each year (before the pandemic). Ahead of Haneda are Atlanta (the US), Beijing (China), Los Angeles (the US), and Dubai. Another chart showed the number of passengers for certain flight routes. Mr. Lee's chart showed that most of the popular routes were domestic and has small relevance with economic status, and the reason for their popularity also differs variously. The most popular route is between Seoul and Cheju Island, which carries more than 10 million passengers every year. Most of them are sightseers who lack other means of transportation. Routes between Tokyo-Shin chitose (Hokkaido Prefecture), Tokyo-Fukuoka, Taipei-Shanghai share similar circumstances. Other routes, such as Sydney-Melbourne, Delhi-Mumbai, and Haneda-Itami (Hyogo Prefecture) are not divided by water and therefore can be accessed with railways and expressways, but large and regular demand on business trips makes airplanes a popular alternative.
Next was about the American airspace in Japan. Considering its significance, it is not so referred to as much as it should be, but the sky above the bases of U.S. Forces located in Japan is under full control of American sovereignty. Most of these airspaces have barriered Japanese airline companies from launching or expanding their business, since every aircraft is required to ask permission of the American corps if they intend to fly through these spaces in their flight routes. The history of American sovereignty dates to the Japan-U.S. Administrative Agreement in 1952, but it was only until in the 1970s that the U.S. gained full authority of the sky above its military bases. (Mr. Lee told us he was thinking this was part of America's negotiation when Okinawa was returned to Japanese sovereignty but added he did not have enough evidence for sure.)
【Group discussion and ground discussion】
The aim of the role-play activity was to experience the position of each of the participants involved in the assumed negotiation of expanding Japanese airlines over American airspaces, which is said to have taken place before the pandemic and the Tokyo Olympics. Each attendant was given one role to play beforehand (bureaucrat, politician, local government, Japanese airlines, and civil rights community), and then divided into groups for discussion.
My group was not able to reach an explicit conclusion, but other groups succeeded in (roleplaying) persuading America to permit the increase of the number of Japanese airlines in the Tokyo area and other regions. However, most of them also required simultaneous increase of the American airspaces or was allowed only temporarily.
【Presonal Impression】
Roleplaying was a fruitful experience for me to acknowledge that Japan currently does not stand equally to the U.S. in discussing the security perspective of the sky. I hope this issue will be addressed and discussed more often and become a larger target of interest to the Japanese society.
(Ririko Seki, University of Tokyo, Letters, 3rd year)