June.22.2019 KIP Forum "A Work Style Reform Law and acceptance of foreign workers"
By Mr.Ichiro Natsume, a secretary-general of labor lawyers association of Japan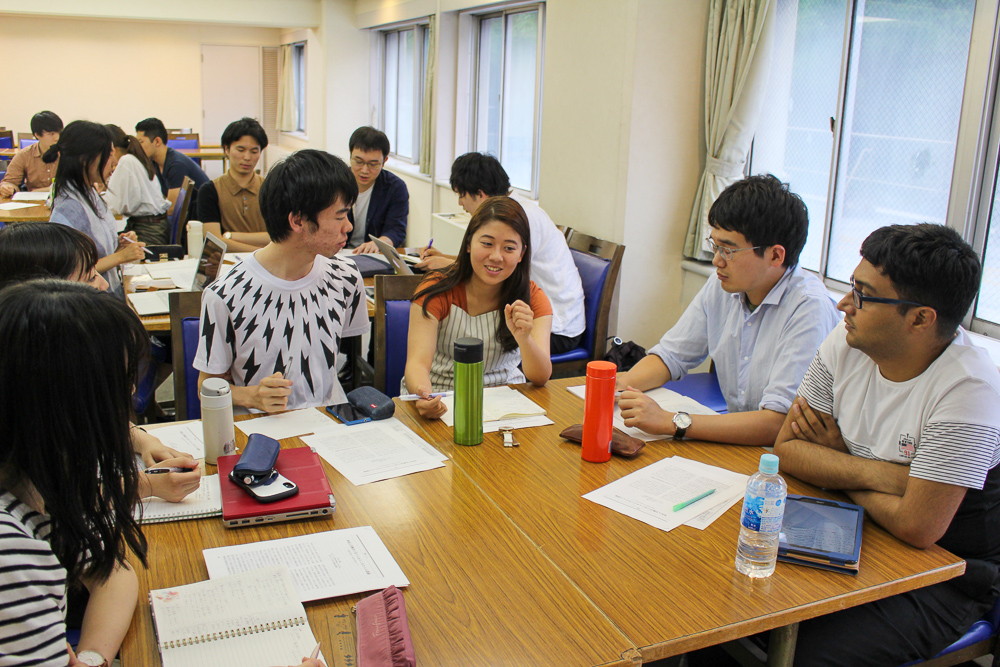 Mr. Ichiro Natsume: He belongs to Junpo law office and Daini Tokyo Bar Association. Also he is a secretary-general of labor lawyers association of Japan and a Deputy Director-General of labor law committee which belongs to Japan Federation of Bar Associations. He graduated from Chuo University and he majored in law there. He mainly handles labor accidents, such as overtime work, disguised contracting, and illegal dispatching and so on.
Speech summary
At first Mr.natsume and the alumnus discussed the present situation and problems on working environment of foreign workers. Now Japan accepts many foreign workers who want to work in the industries which face serious lack of people. However, according to Mr.Natsume's speech, their working environment is often terrible. For example, they are forced to work overtime at extremely low salary, and they even cannot take family along to Japan. The government takes some measures, but it's still insufficient because of the lack of budget and people who relate to the measure, so he said we have to prepare the efficient system, such as counselors who are foreign people living in Japan, rapidly.
Secondly, he told us about the outline of a work style reform law and its issue. This law is composed from mainly 4 part: the overtime cap, taking a paid holiday, equal pay for equal work, and advanced professional system. However, the overtime cap is just same as the line of karoshi, so this can lead to the situation that companies justify overtime work within that line. Also, small to medium-sized companies are not so willing to change their working styles, so it seems that we need to revise this law with many loopholes. In addition to this, Mr.Natsume questioned the Japanese government's stance that they are trying to expand the gap among different-workstyle-people, while many countries are making it goal to eliminate the gap.
Discussion
The theme of the discussion was 'The work style reform law really leads to economic promotion of Japan?' In my group, our stance was 'yes' and discussed a lot about problems which may arise because of this law and how to solve those problems.
In floor discussion, there were mainly two groups: one agreed with this idea, because they thought employees could improve their skills during their free time or the work efficiency would improve, while the another one disagreed, because they thought this law made no difference in women and elderly people's participation. Especially we had different opinion on the topic, 'The overtime cap truly bring about improvement in work efficiency?' and discussed actively asking a lot of questions each other.
In the last part, Mr.Natsume commented on our discussion and said like this: the present law has a lot of loopholes, so it may be difficult to improve Japanese economy. However, we can expect the improvement in companies all over the country if we revise the law and make the better one. He hopes that fair competition based on fair rules will realize in the future.
Lastly, we want to thank Mr.Ichiro Natsume, who talked us a lot based on his experience during his busy time and the senior member, who interviewed Mr.Natsume and promoted the discussion with great sincerity.
(Yuna Watanabe, College of Arts and Sciences, The University of Tokyo)