Oct.20.2018 KIP Forum "Japanese Social Welfare System and Ourselves" By Mr. Fukazawa, the sub manager of MS&AD InterRisk Research & Consulting, Inc.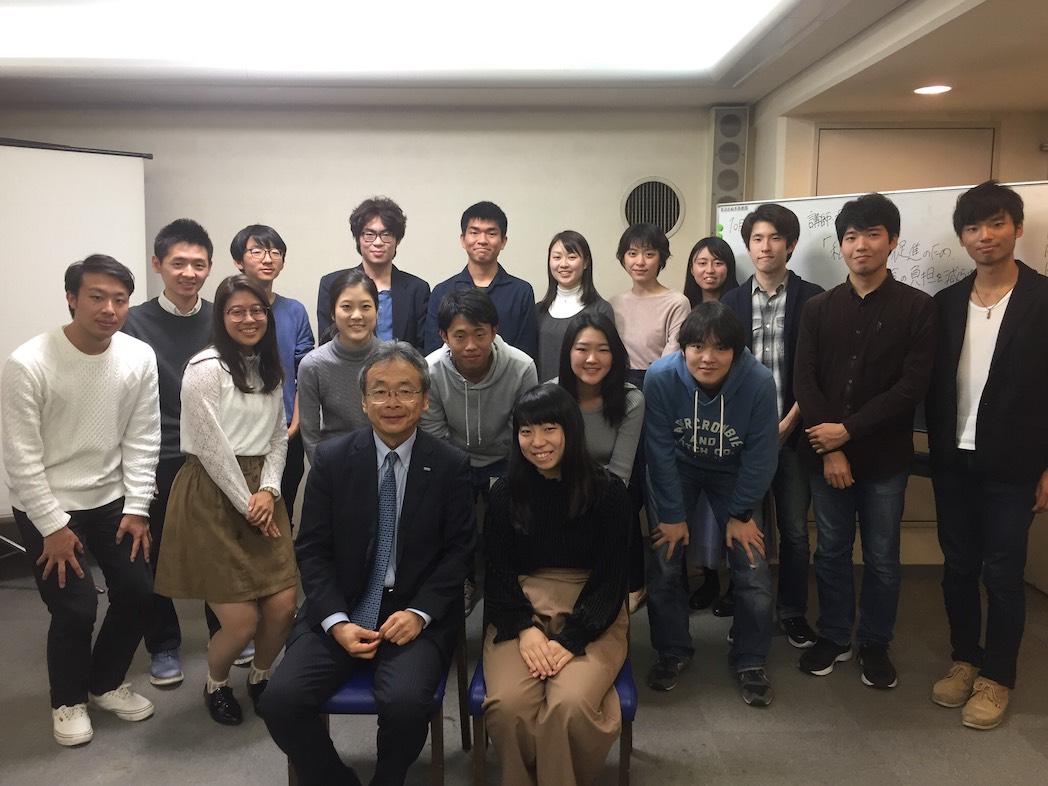 Mr. Fukazawa:He worked for Chiyoda Insurance Company, Limited at first, and then he worked in London. After that, he was a top of International Affairs Department in Asia of Aioi Insurance Company. In Japan, a few years ago, he started up MS & AD research & consulting, Inc, and now he is the sub manager of MS&AD InterRisk Research & Consulting, Inc.
To begin with, he told us the relationship between the social welfare system in Japan and ourselves. Japan has the universal health insurance coverage, which means that every member of the nation must take out national pension program and health insurance. He said we could define pension as a tax.
Besides, he explained an outline of public pension system. Public pension system had three-steps structure. What was interested was how much people can get pension depended on what kind of company they worked for and the way to work. He gave us advice of absolutely checking the pension system of the company which we are going to work for, because he did not know how much money he would get until recently. It was also a reason that more and more company are changing defined-benefit pension program into defined-contribution pension plan to shift responsibility to individual.
In addition, he talked about the flow of public system. The beginning of a story, he affirmed that the public pension system in Japan will remain in the future, because Japan's Government Pension Investment Fund is the world's biggest pension fund in terms of assets under management.
After his speech, we had a group discussion of "Should the burden of public pension lighten for promoting private pension." Most of us concluded public pension ensures a benefit regardless of income, so we should keep the current system. Finally, he said what was important was to learn, understand the pension system and have an opinion many times as time goes. Thank you for an interesting lecture, Mr. Fukazawa.
(Kyoka Ishizuki, Faculty of law, Keio University)