2017.12.16 ALUMNI EVENT 2017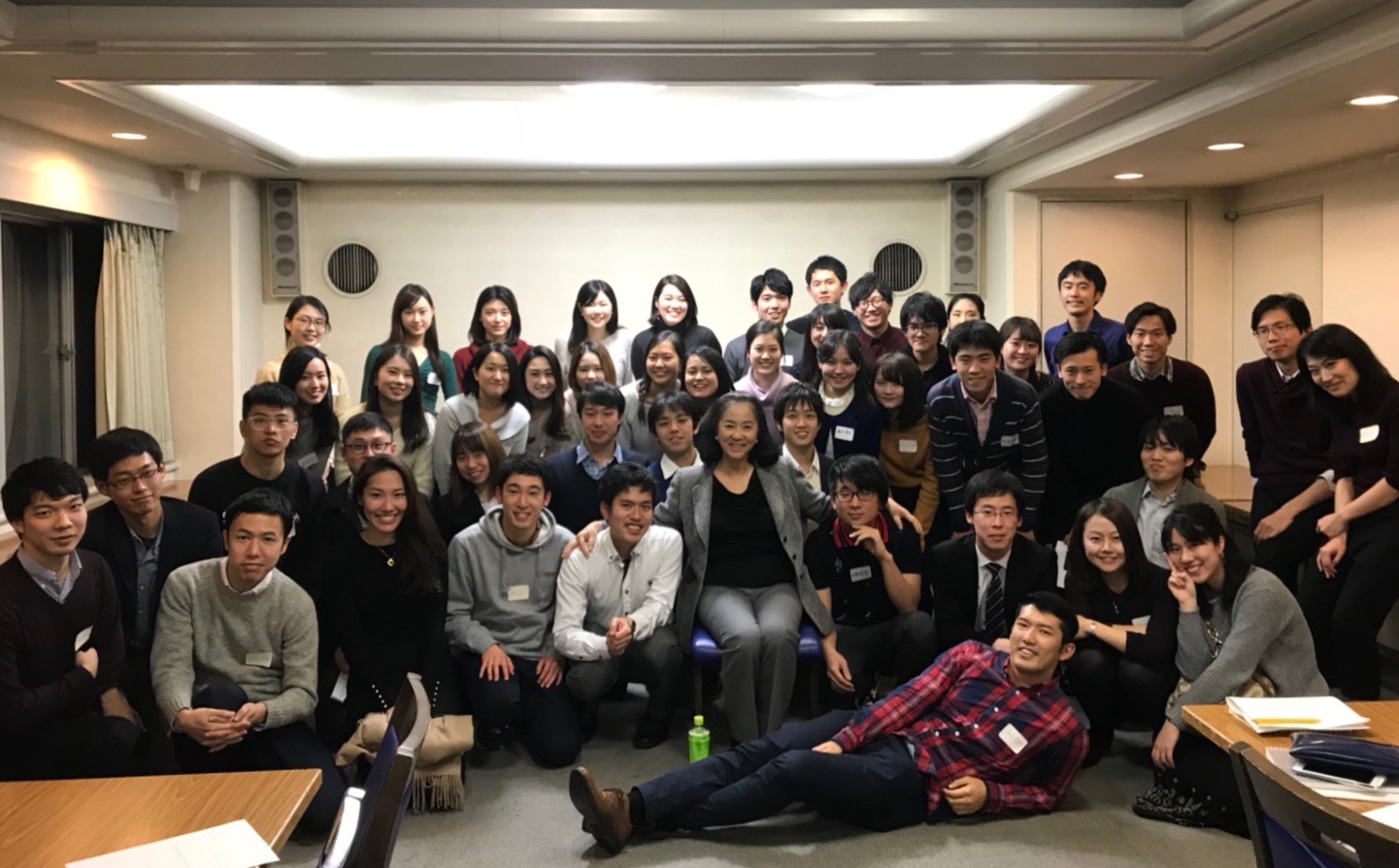 Alumni Event 2017 has finished. A lot of students and alumni came to this event, and we'd like to thank all of you!
In the first section, there were presentations on "2017 Asia trip" and "2018 US trip" from the respective members. Firstly, a member from Asia trip explained what they researched through the trip. Their main theme was to gain a solution for aging society. They chose this theme because this was a common social problem between Japan and other countries they visited (Hong Kong and Singapore). Secondly, members from the US trip 2018 also explained what they were doing for the trip. Their research theme was "what we have lost in return for convenience". They looked at this problem from the aspects of environmental problems and the decrease of social skills of young people. Many alumni participated in past US trip, so they gave advice to them.
In the second section, we had panel discussion by alumni "what is working?" Alumni discussed from various views, for example, "what is the meaning of earning money", "what is the ideal attitude to your job" or so on. Because they are doing different things, students can compare each job and their ways of thinking. On the other hand, I can guess what lies in all jobs is same. The important thing is not what you do but how you do. I do not want to forget this after getting a job!
In the third section, we had a discussion on marriage system. The question was "should we abandon marriage system?" We treated this topic in order to reconsider the meaning of marriage in life. Marriage is definitely one of the biggest decisions in our lives, however, we actually don't have enough opportunities to think about it. This topic also gave us a chance to think about our future. This was the very goal of this discussion. In fact, we had a good discussion. Especially for me, I reconfirmed that we should not just follow the custom of our society. I mean, we should consider the meaning and influence carefully.
Finally, we had a party at a curry restaurant. It was a really wonderful time because we were able to get in touch with the history of KIP through interactions with alumni. 10 years has passed since KIP was established. So many people entered and graduated, and they have kept in contact with KIP until now. This is excellent. Wish KIP will have many more successful years to come!
Tomoki Murakami