About KIP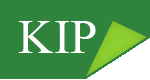 Knowledge Investment Programs (KIP) is a discussion group which target is to nurture the Japanese youth to have a great knowledge of Japan and an international mindset. KIP is consisted of 50 alumni members, who are currently working in various fields in and outside Japan, approximately 70 undergraduate and graduate students in Tokyo area, and 10 from Gifu prefecture. As a general incorporated association, KIP has board of directors and other supporters with the same passion who have helped KIP become what it is today.
Since its foundation, KIP tries to work as a bridge between universities and the society. It provides young generation in Japan with a chance to be exposed in both domestic and international social issues through discussions and to grow as an individual by practicing leadership through various activities.
In Japan, 切符(kip)means a ticket. Here, students get the "KIP" for entering the society.
In 2017, KIP celebrated its 10th anniversary. With this new milestone, we have set up a page on our future activity policy.
→ 10th anniversary
Principles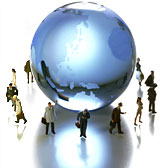 Goal: "From 'international-oriented' person with scarce knowledge on Japan to 'well informed Japan expert' with an international mindset"
1. THINK "Why?" and LEARN the issues in Japan surrounding us (input)
2. UNDERSTAND and never forget to respect others with different backgrounds
3. CONVEY your thoughts and ideas to others (output)
KIP thinks these three principles altogether are necessary for Japanese people to gain dignity and an international mindset.
Our rules
1. Quick Response of Attendance
2. No Cancelation without Notification
3. Quick Submission of Report of the Activity You Attended
In order to accomplish our goal, we have 3 rules, which are motioned above. KIP is not only a place for input and output but also a "DOJYO (a place for training)" for learning how to show respect and express gratitude to others, which are necessary to be considered a reliable and responsible mature citizen.
Activities
A forum is held once a month and it is the basis of KIP's activities. KIP invites experts from various fields to talk about social issues regarding their specialties and holds a discussion after the talk. Since the topics are very diverse, students can gain a wide range of knowledge.
KIP has occasional events. There are discussions with American students who are studying science in Japan for the summer and a symposium held every March where students and KIP alumni get together. In the symposium, there are discussions and an annual report of the KIP activities.
Apart from the monthly forums, KIP has seminars where guest speakers come and teach about a certain topic in series. Styles are greatly dependent on the speaker, but it often requires a lot of students' participation, so the students can learn about the topic in depth.
In order to get familiar with Japan, KIP visits several parts of the country and learn their culture and traditions. Students also attain a new perspective through discussions on current situations of the area and how to solve the problems with the local students and workers in the local industries.
KIP goes overseas to have discussions with students from top universities and to visit companies. By spending time and interacting with people in a place where the language and culture are different, students obtain a new point of view and get closer to an "international" person in a true sense.
Voices
Voices of Student Members
Voices of Alumni