June.15.2017 "Trump regime and Situation in East Asia"
Mr. Noriyuki Shikata, the directors of KIP, Ministry of Foreign Affairs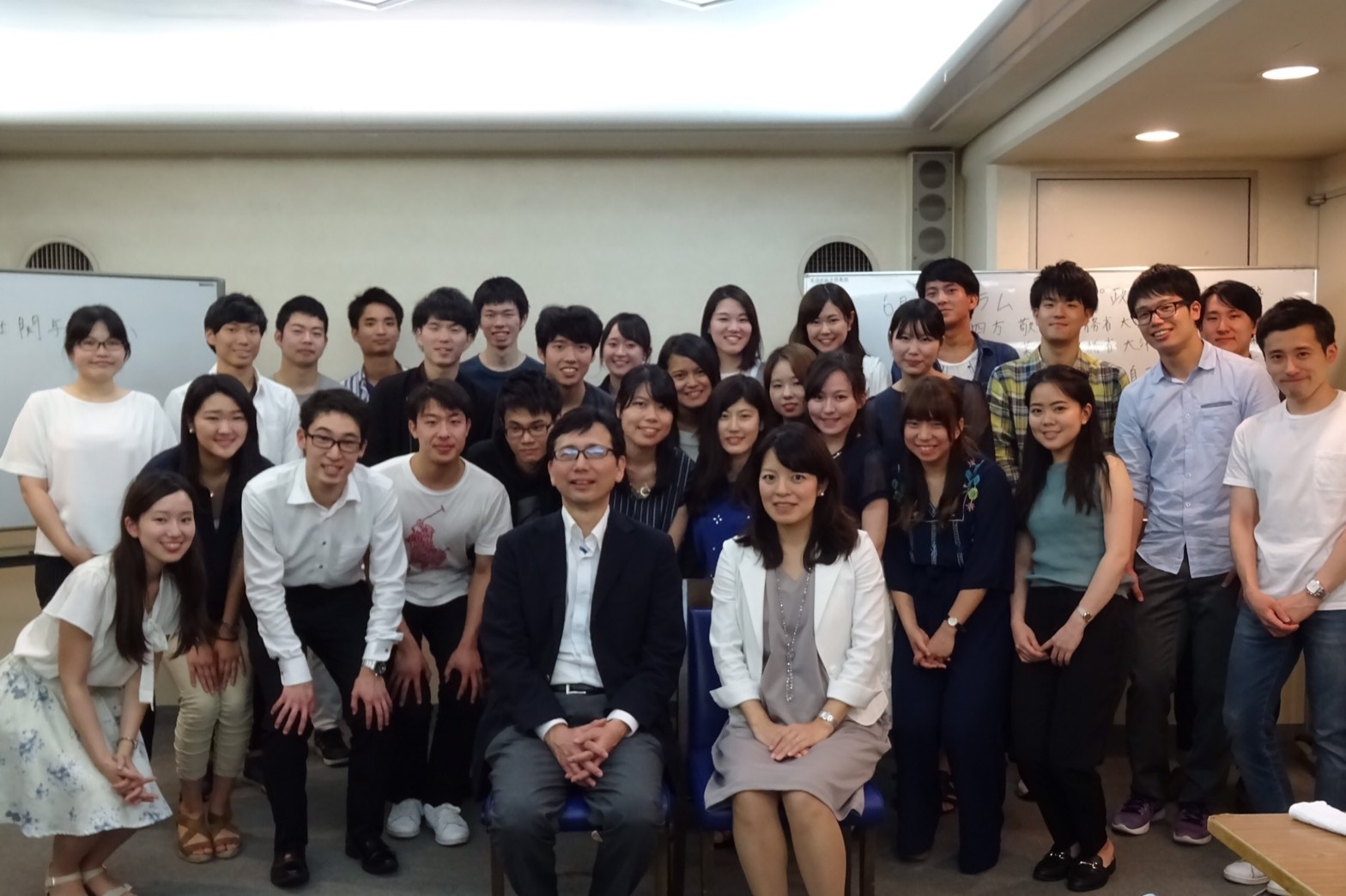 Mr. Noriyuki Shikata:After graduating from Kyoto University faculty of law and Harvard Kennedy School, Mr. Noriyuki Shikata entered the Ministry of Foreign Affairs in 1986. He is one of the directors of KIP, and after wroked at Ministry of Foreign Affairs of the Asia Pacific Bureau, now he works for People's Republic of China Embassy of Japan.
At first, Mr. Shikata told us Japan-China relations, Taiwan, Korean situation, Japan-US relations. He gave us the lecture in the relationship between Japan and China, through the contents of the Japan-China summit held in September last year, we learned about five areas of cooperation and three common issues. Even though relationship of the two countries sometimes become strained because of foreign affairs like the problem in East China Sea, I realized that Japan and China are economically important partners, and there are many exchanges of people between the two countries, so they have similar problems. I was impressed by his words that it is important how to manage his troubles of international relations. Also, we were able to know about current situation of China like One Belt, One Road and AIIB, which were themes of discussion.
Then, he taught us Japan-US relations, Abe and President Trump are currently intimate, especially working together on North Korea issues. In addition, Ms. Yamamoto who is Assistant to the Ministry of Foreign Affairs Asia Pacific Bureau at that time also told us about Asia framework centered on ASEAN, challenges of each country and relations with Japan. Furthermore, we learned from her what kinds of policy have been taken to make diplomacy successful with foreign countries which have different cultures and languages.
〈Q&A〉 Q1 Why are China's economic sanctions against North Korea inadequate, in contrast to Japan and the US preparing sanctions? A1 China is concerned that North Korea will collapse and many refugees will come to China. China wants to have a dialogue between the US and North Korea. Q2 What is the common philosophy of ASEAN that was in the lecture of Ms. Yamamoto? A2 Japan is promoting the protection of freedom, democracy and human rights. And Japan is supporting in line with their philosophy.
〈Discussion〉 After that, we had a group discussion on "Should Japan participate in One Belt and One Road?". The conclusions of discussion by each group were considerably diversified, and there was a difference even in the group who said yes in terms of how to participate. There were opinions in groups which think Japan should participate in it that Japan would be isolated if we didn't, we could cooperate with China for how to treat North Korea, and competitive involvement is necessary to expand the market. There were opinions of groups who said that it should not be involved, coordination with China has a danger of harming relations with the US, it's more important to cherish the current framework, and political philosophies of both countries are too much different, and so on. After presentations of each group, Mr. Shikata gave us comments that when we think about these issues, we should consider what matters for Japan(purpose) and how Japan should take actions (measures).
Finally, I would like to express our gratitude to Mr. Shikata and Ms. Yamamoto for taking time to speak to us.
(Kaori Kurabayashi)